Over 10,000 S-Star Reviews
Regular price
Sale price
$15.95 USD
Unit price
per
Sale
Sold out
Give Your Grandparents the Gift of Love, Memories, and Legacy

To Our Grandparents, We Want to Hear Your Story is the perfect place for your Grandparents to share with you their life story, while also creating a cherished legacy. Imagine reading your Grandparents' words as they share their journey. Imagine sitting with your children, their grandchildren, and reading their stories to them.
Give Your Grandparents a Gift They Will Cherish While Also Giving Yourself the Gift of Learning and Preserving Their Life Stories.

To Our Grandparents, We Want to Hear Your Story uses prompts and questions to guide your Grandparents, making it fun and easy for them to tell the stories of their childhoods, their teens, and their adult years. This will be their tales, their triumphs, and their challenges, as told by them.
Think of all you will learn. What will they share? What will you discover?

Bestselling author Jeffrey Mason and Hear Your Story® Books have expertly created this incredibly popular series of guided memory journals that have helped thousands share their life stories, chronicle their memories, and create a legacy for their families.
Over 300 expertly created guided prompts to make it simple for your grandparents to share their memories with you.

Each question has plenty of room for your Grandparents to write and share their life stories.

Give them the original memory-guided journal. Over tens of thousands have been cherished by families all over the world.


Imagine Reading About the Details of Their Amazing Life and Journey.
Buy To Our Grandparents, We Want to Hear Your Story and Give Your Grandparents a forever gift.
Share
View full details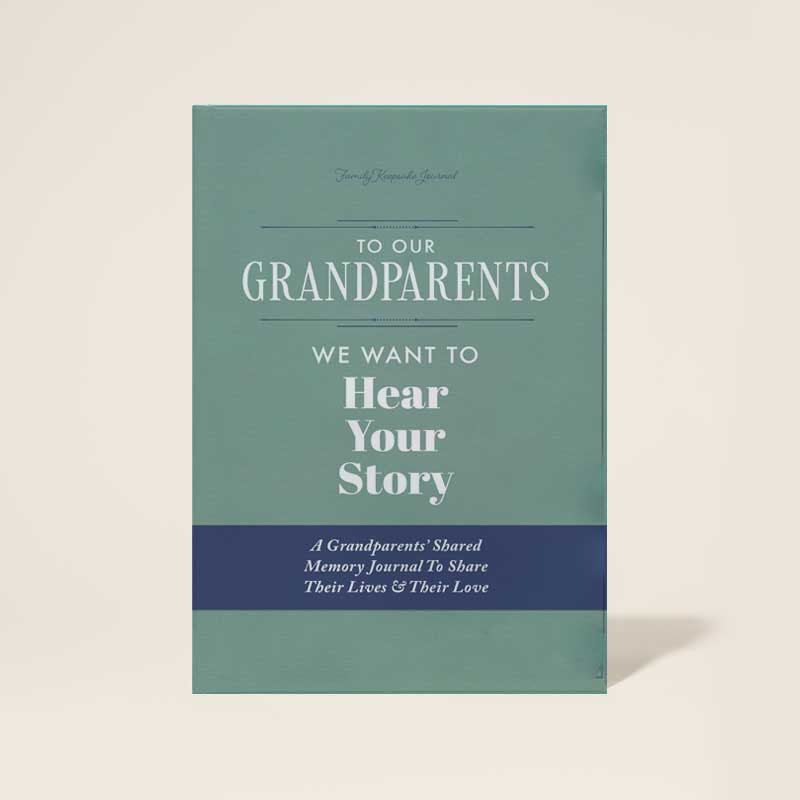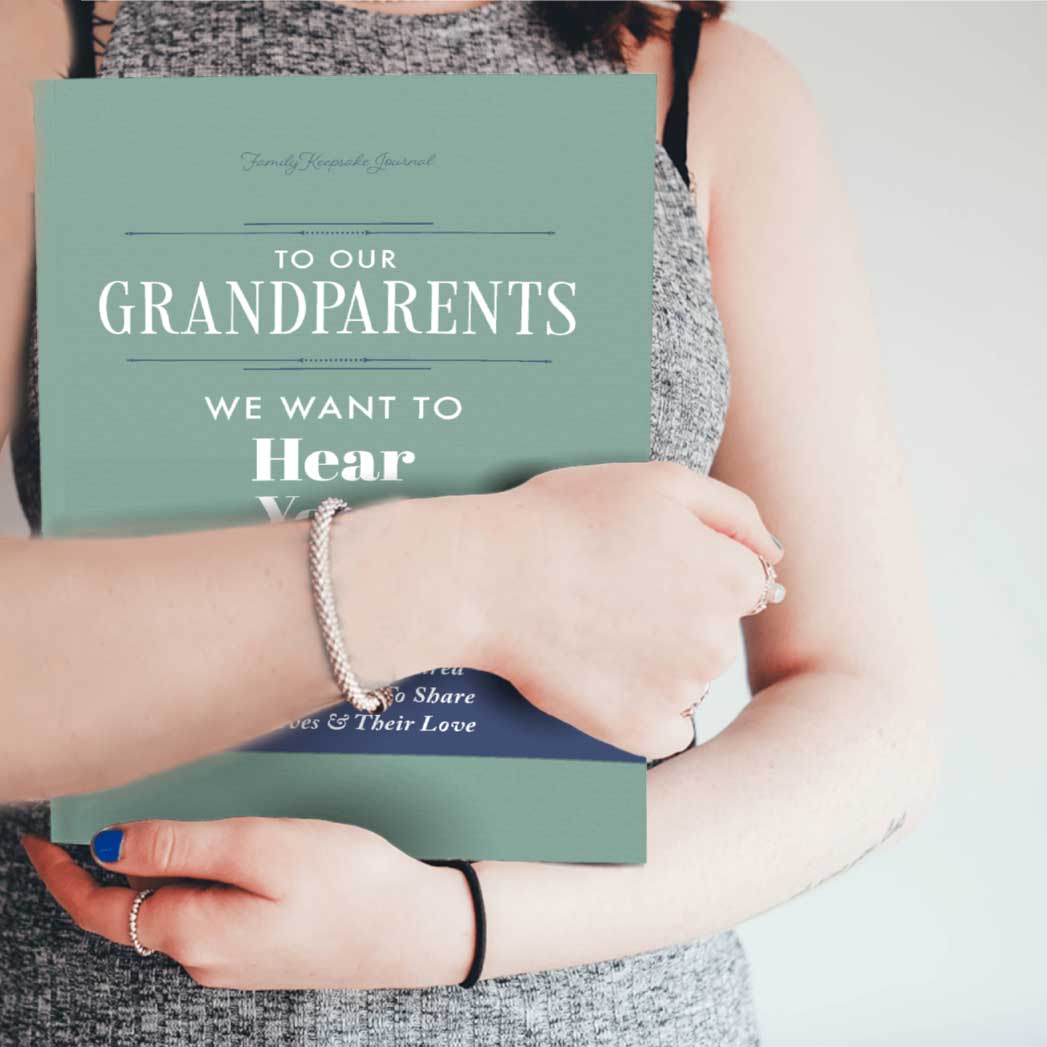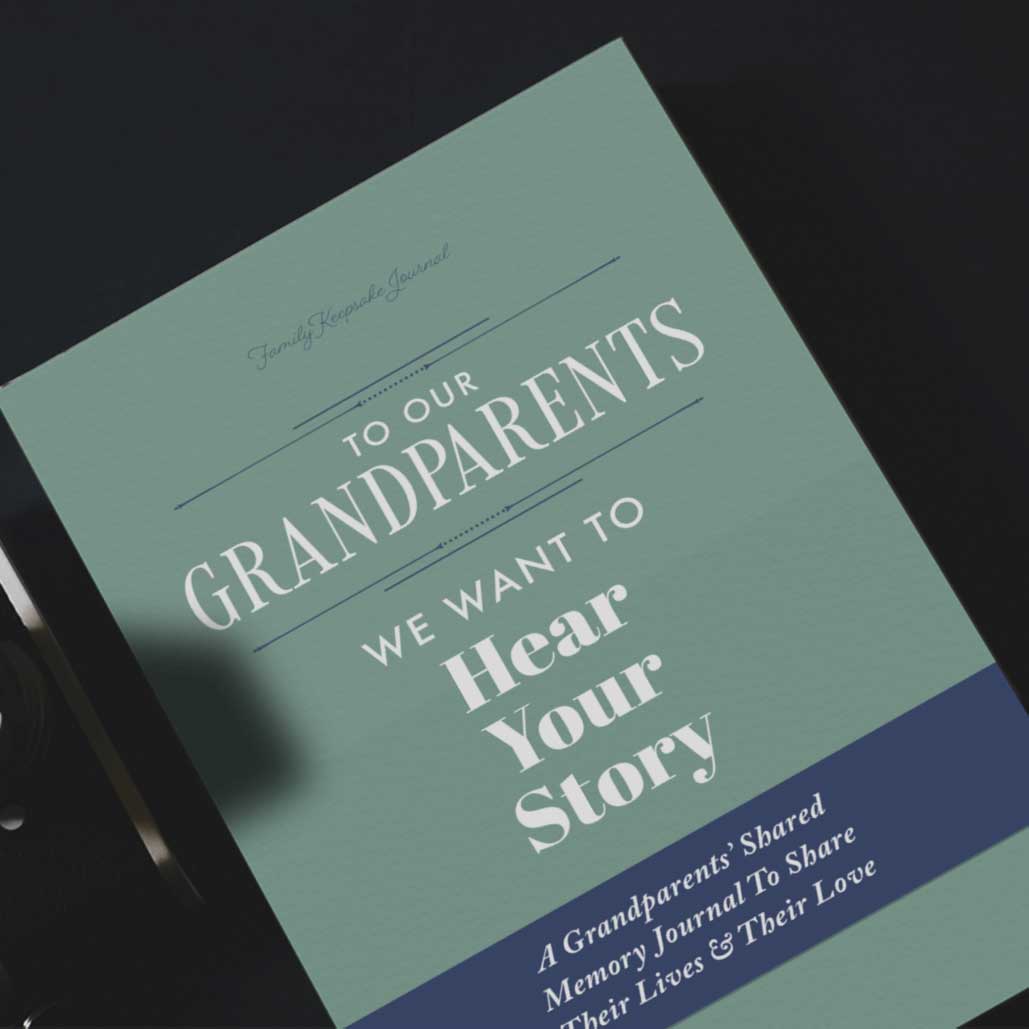 Over 10,000 5 star reviews

400,000 copies sold world-wide

Proudly Made in the USA
What Customers Are Saying
"Some of the best gifts you can give mom are ones that are truly meaningful like Jeffrey Mason's Mom, I Want to Hear Your Story: A Mother's Guided Journal To Share Her Life & Her Love. Not only will you get to learn more about her through this guided journal, it's a gift that you can also share with your kids when they're old enough to appreciate it." 

- ENews Daily™

"I bought this for my dad for Christmas and I was really excited to give it to him. Unfortunately, I and my dad have never been very close until now that I am out on my own. So I don't know a lot about my dad. This book gives me the perfect opportunity to learn a little bit more about him and also let him know that I care about him and his story."

- Rebekah O.

"I am 45 and adopted. I just found my biological dad and thought this gift would be perfect for him. And after reading through it, I thought it would be the perfect gift for any parent to give to their child. I got one for my mom as well so I could give it to my daughter."

- Crystal D.