Inside Our Journals
Gifting a Hear Your Story® family memory journal to a loved one or yourself is more than just presenting a beautifully made journal; it's gifting the joy of reminiscence, and the power of reflection while creating something tangible, lasting—a treasured heirloom of life's adventures.
Hear Your Story memory journals contain thoughtful quotes to inspire heartfelt reflections about love & life.
Our memory journals are thoughtfully designed, incorporating expertly selected prompts and questions, with ample room to write and reminisce.
From our family's heart to yours, the Hear Your Story team of parents, grandparents, and grandchildren embeds our combined love and care into each journal.
Hear Your Story journals are a bridge to the past, guiding you or your loved one through cherished memories. It's the gift of reflection, and legacy.
Let Us Help You Find the Perfect Gift for Your Loved One
Carefully Chosen Questions
"In what ways does the family environment you created for your own kids compare to the one you grew up in? "

"If you were to write your autobiography, what title would you select to convey and describe your life story?"

"When you reflect on your life before and after having children, what are the most significant ways becoming and being a parent changed you?"

"Looking back at your teenage years, which moments and experiences standout as transformative and defining?"
What our Customers are Saying...
☆☆☆☆☆

"My mom is in her mid seventies and has been having some health issues. This mother's day felt so important to me for her. So I got this for her, to write anything she wanted about her life. And she LOVED IT! She writes alittle a day, like a journal, almost. I think it made her happy knowing I wanted to know these things about her. It's different, better when it's written! It definitely made her mother's day happy which is all I wanted:)" - Kat Murray

Great for capturing memories.

"I bought this book as a retirement gift to my dad. It was the best gift for the man who has everything. Something that makes him think back on the past while appreciating the future and still helping him feel like he's leaving his mark for the years ahead. Great thought-provoking questions and neatly organized to make it easy to fill out." - Kenneth

I Absolutely Loved Getting to Know More About My Dad...

"For my Dad's Birthday this year, I gave him"Dad, I Want to Hear Your Story" in the hopes that we would become closer and close the gap in our interests. Today was my birthday and he gifted me with the book completed.  It was the most simplest of gifts I received, but also my favorite.  I absolutely loved getting to know more about my Dad and how he grew up and I can't wait to ask him even more questions."  - Taylor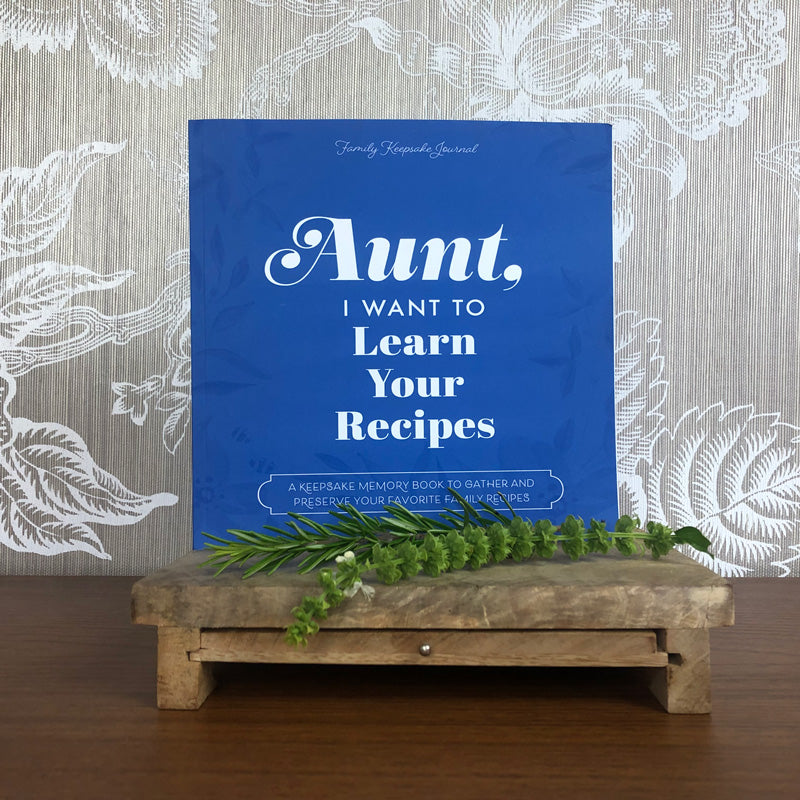 Hear Your Recipe Family Keepsake Journals
At Hear Your Story, we believe that recipes are more than just instructions on how to cook; they're windows to our past, carrying tales of family gatherings, secret ingredients, and traditions passed down through the ages.
Within every family is a cookbook waiting to be written, filled with cherished culinary secrets and memories that deserve to be shared and savored by generations to come.
Hear Your Story family recipe journals are here to provide a haven where these family treasures can be documented, celebrated, and preserved.
SHOP OUR RECIPE JOURNALS